Enhance Your Workplace Experience with a Convenience Station
Seamless, cashless, and convenient.
Get Started →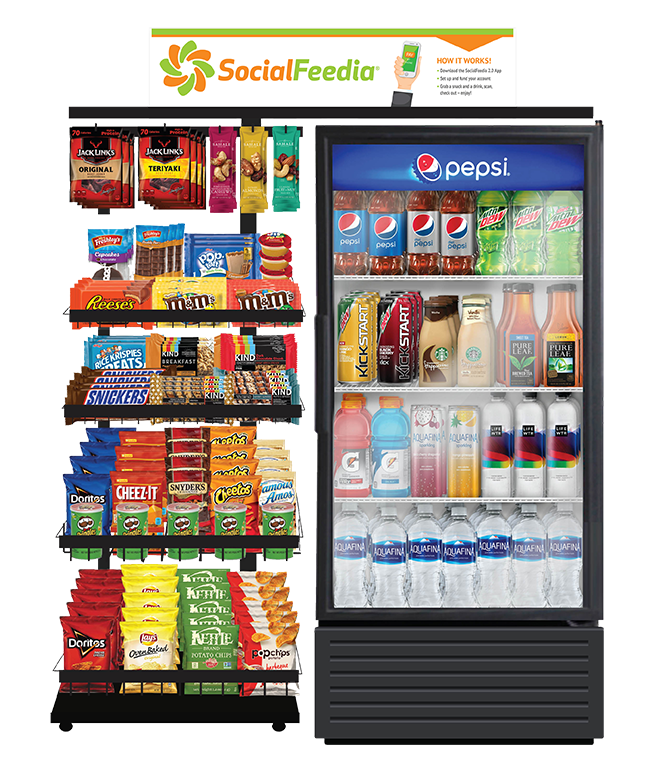 Trends in Today's Workplace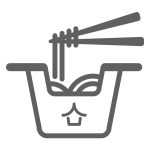 Millennials Snack More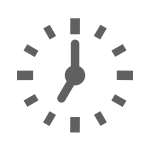 Offices Need a 24 Hour Solution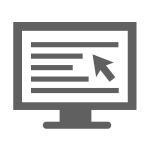 Employers Want to Keep Employees at Work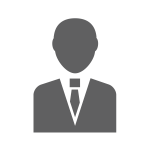 Employers Need to Attract & Retain Quality Employees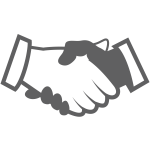 Shared Spaces / Collaborative Environment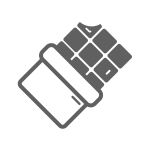 Snacks & Beverages Enhance The Workplace Experience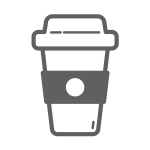 Employee Happiness Is A Priority
What Does A Convenience Station Include?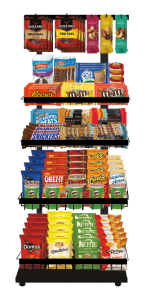 Snack Rack
Pre-planned menu
Top Brands and Healthy Options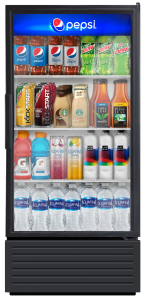 Beverage Cooler
Pre-planned menu
Choose from a Variety of Pepsi products – traditional, healthy and new age beverages.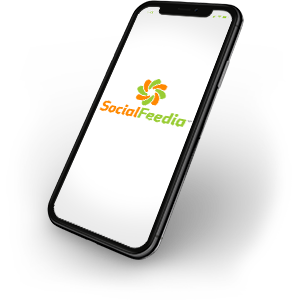 Payment App
Easy to use app allows employees to pay for snacks and beverages with their smartphone.
Allows employer to subsidize employee purchases
How Does It Work?
2
Social Feedia will contact you to help you with the right solution.
3
Social Feedia can offer our recommendations and put you in touch with a local office coffee service provider.
4
The consumers at your location can make purchases with an app on their phone making it cashless and seamless.
5
Office Coffee Service Provider will restock when needed.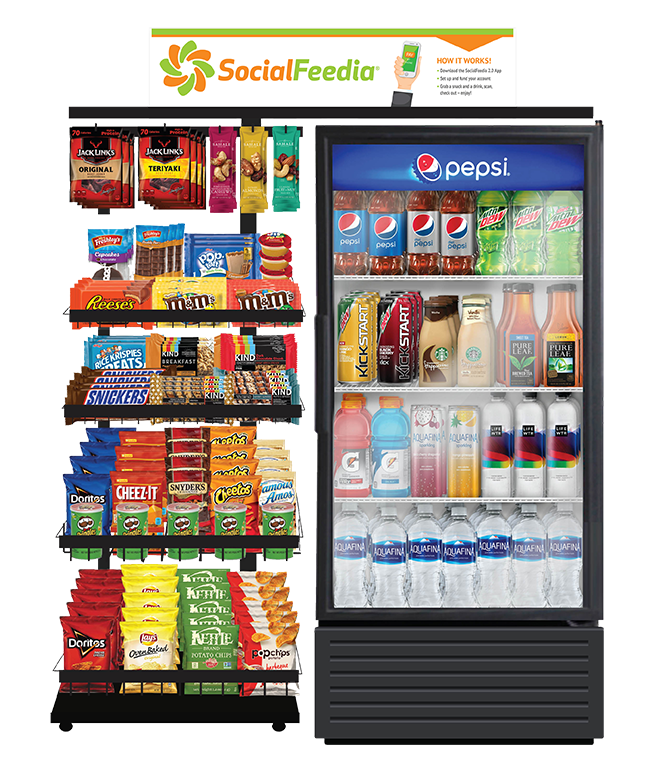 Freestanding Floor Display
Our Easy-To-Use Payment App is Convenient and Cashless
1
Download the Social Feedia App
3
Fund Your Account (Credit Card)
4
With Bluetooth enabled, the app will automatically connect to the station when opened
5
Select & Scan Your Items, Proceed to Check Out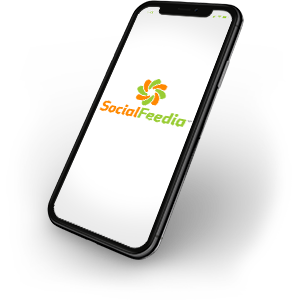 Get Started Today
Contact Social Feedia Today